Stonehaven… an out of the ordinary place to stay.
Patience is a virtue!  After many months of long hours and hard work, the "Gatekeeper Cottage" is ready for you to enjoy!  
Summer is here and the inside is completely finished on the main level and the sleeping loft.  The siding is also done and we are currently working on landscaping hoping to be finished soon.  We have had several weekend bookings and people have enjoyed our Gatekeeper cottage. Currently, only the main floor with a sleeping loft is available for reservations and will sleep four total with one and a half baths.  The sleeping loft has a queen bed and the living room has a very comfortable pull out queen sofa that will sleep 2 as well.  
We will be finishing construction on the lower level of the Gatekeeper later this summer. It has a walkout basement which is completely separate and closed off from the main level for now.  Once the lower level is completed, a spiral staircase will be put in connecting the two levels allowing you to reserve the entire cottage as a whole unit and then it will be able to sleep 6 people.  We are very anxious to share our cozy little cottage with you!  If you're looking for a peaceful and relaxing getaway, click on the book here tab and reserve your stay at Stonehaven Cottages today!!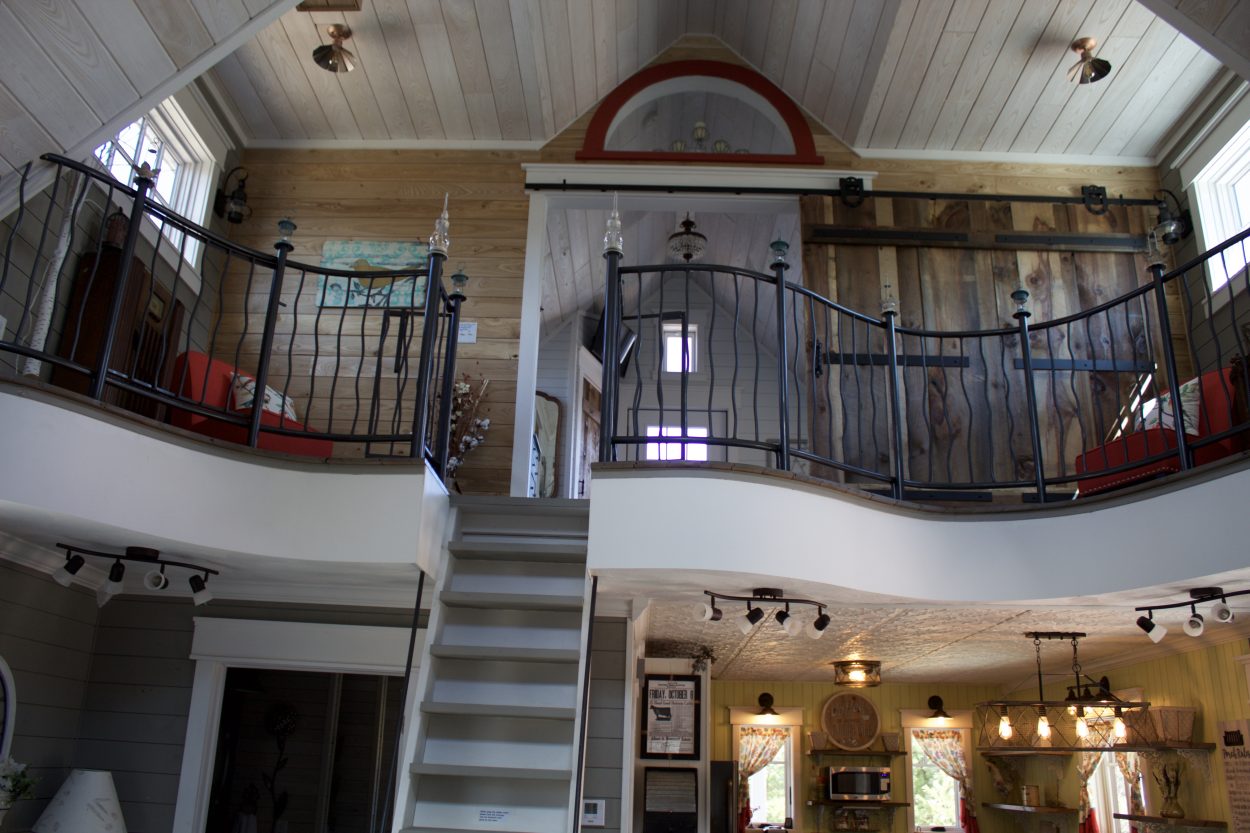 About Stonehaven Cottages
Stonehaven is a four-season family oriented resort located on beautiful spring fed Tuscobia Lake just outside of Rice Lake, Wisconsin.  You'll find it's one of Wisconsin's best kept secrets. We are nestled on 40 acres of magnificent woodlands shaded by towering pines, majestic oaks, and elegant white birch. Our resort has a half mile of pristine shoreline including our own tiny semi-private Wintergreen Island that is perfect for picnics.  Beautiful hiking and skiing trails, like the Tenderheart Trail, are woven throughout the property. You may want to stop and rest a bit on the walking bridge at Silent Soul Springs and ponder nature's beauty. Stonehaven offers plenty of outdoor adventure and opportunities for all! All of our future cottage sites offer a lake view and are spaced to ensure privacy. Because of resort logistics, our first cottage, "The Gatekeeper" is located not as close to the lake as we would have liked, but still accesses all the beauty of Stonehaven.
Discover Northern Wisconsin's Newest Pristine Resort
Our resort accommodates everyone from couples looking for a relaxing getaway to families and groups. Come and experience Stonehaven Cottages… where families meet and memories are made!
Stonehaven Resort's first constructed cottage "The Gatekeeper" is uniquely designed and will be attractively decorated.  It will have a beautifully designed stone fireplace and air conditioning to keep you cool during these hot summer months.  
Our resort is a place where you can go to soothe your soul by taking in the majestic beauty all around you. It's a  place where you can capture the small moments in life with family and friends. Go hiking, fat tire biking or birdwatching on the well-kept trails.